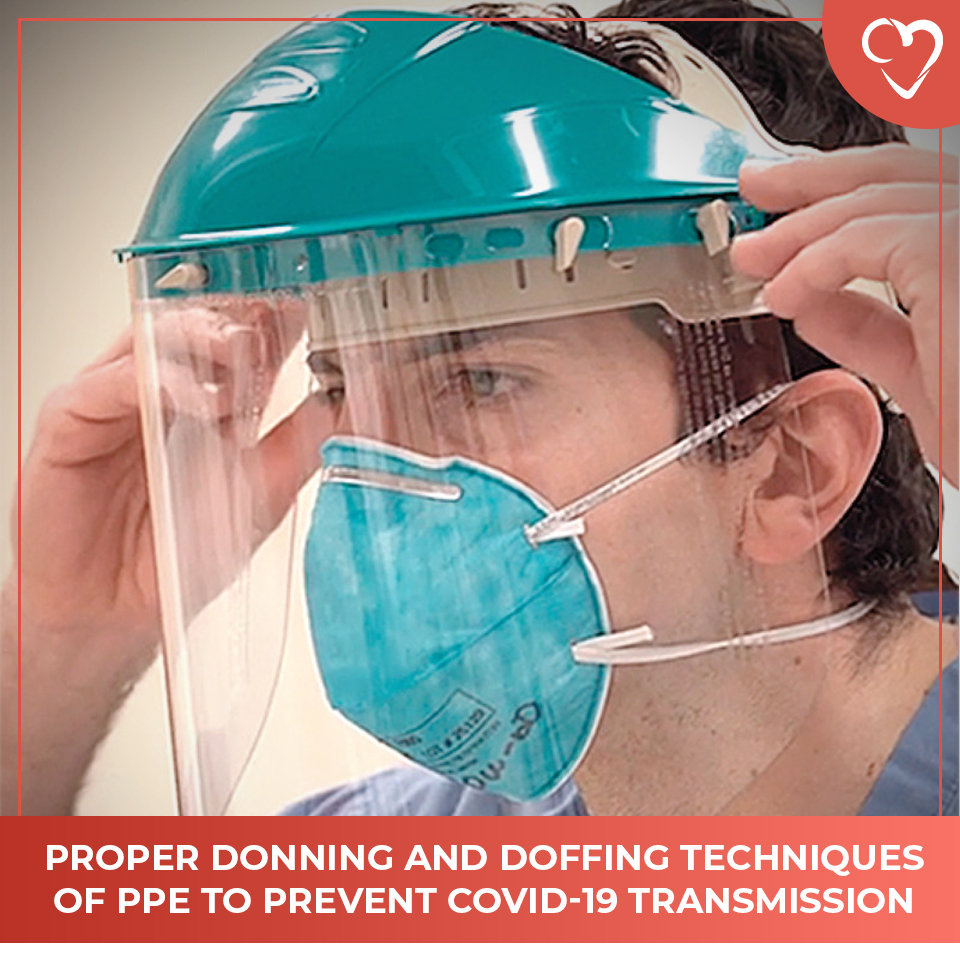 Coronavirus is a highly transmissible virus that's now infected over 10 million people globally and more than 130,000 in the US. Healthcare professionals are especially at high risk to be exposed while caring for patients in various healthcare settings. As COVID-19 cases continue to surge, it is imperative that healthcare providers review proper donning and doffing techniques of personal protective equipment (PPE). These videos
(View)
demonstrate this procedure in accordance with recommendations from the Centers for Disease Control and Prevention (CDC).
Please note that policies and procedures may vary from hospital to hospital due to PPE shortages. 
The routes of transmission for this disease include direct and indirect contact. PPE for COVID-19 includes: gloves, gown, respirator (with a rating of N95 or higher), and face shield/goggles. The donning of this equipment must be done in the following order: gown, respirator/mask, face shield, gloves. The removal of PPE is as follows: gloves, gown, face shield, respirator/mask. It is necessary to strictly follow this technique- as any modification may lead to possible contamination and/or possible exposure. Watch the video for further details regarding an overview, equipment, and procedures for donning/doffing PPE.
What tests are available for COVID-19? 
The two kinds of test available for COVID-19 are viral tests (swab) and antibody tests (blood), 
according to the CDC
. A Viral (swab) test directly detects the presence of the virus's genetic material. Most individuals can get this done at a local test site if they are experiencing symptoms of the virus or believe they have been exposed. Time to receive results varies. The FDA has also approved a saliva test that is less invasive than the nasopharyngeal swab. An antibody test will notify you if you had a past infection with the virus that causes COVID-19 by indirectly detecting it through your body's immune response. It will likely not tell you if you have a current infection. This test is performed by blood draw for those who have recovered from COVID-19, are asymptomatic, or for various other reasons.